How do you praise God in a time such as this? As Easter people, that is our call. Certainly our tradition of lament is one way, for even our outrage and outcry at God's seeming absence are confessions of faith. But so too are litanies, the mantra-like communal breathing in and out of praise which we give even in the midst of sure danger. (I always think of the song of the three youths in Daniel 3 as an example of communal prayer in anxious times.) Litanies need more than one person in order to pray them well. That's a good reminder that we can't do this alone. We cannot get through any of this crisis alone.
So I wrote this litany for this crazy time we're in together. Truly, the litany could have been multiple times longer if we tried to include all who have been signs of God's blessing during this pandemic. If you pray it and desire to add more to it, please do! I pray this litany brings you comfort and Easter blessing as together we give praise to God.
With grateful thanks to Liturgical Press and "Give Us This Day," which first published it. Download a PDF version with text you can copy here. Permission is given to share and distribute this for non-commercial use. Please include the author and copyright information.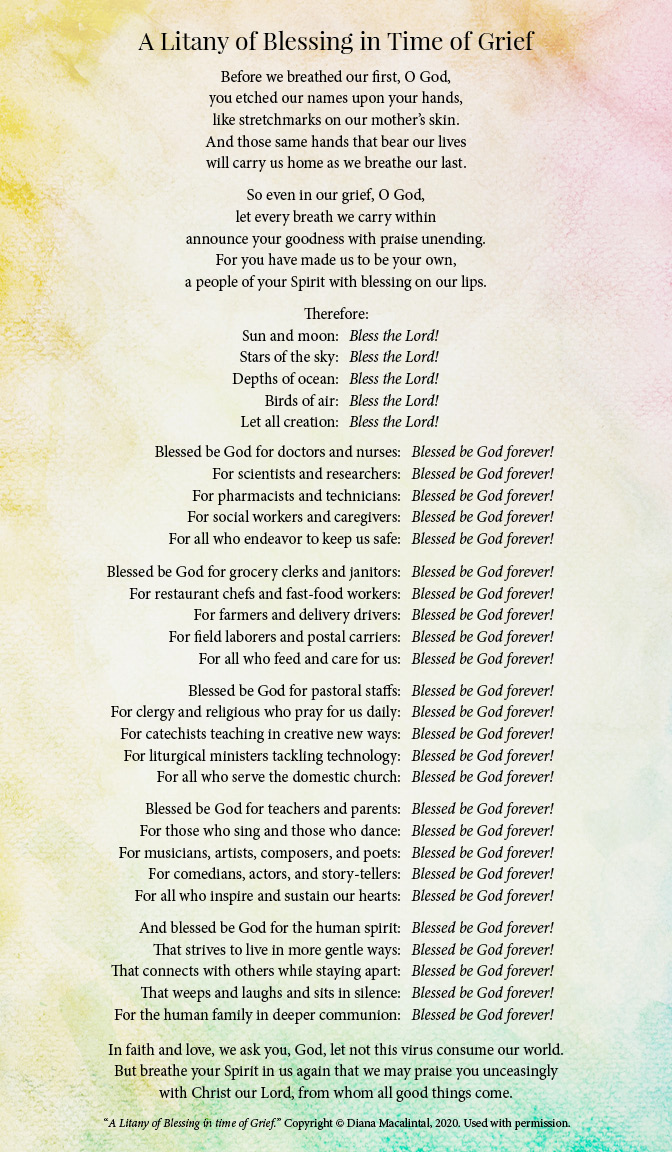 ---
image: Jongsun Lee, unsplash, CC0