Why this website
"What is theology?" the professor asked on the first day of class.
After a long silence, I gave what I thought was a safe answer. "Faith seeking reason."
"Wrong!" the professor boomed. By the end of my studies, I would realize my answer was wrong precisely because it was safe.
The professor then said this: "Theology is the profound act of standing on the boundary between the mystery of God and the everyday human experience."
That made something in me click, and since then I've tried to make it my guiding principle for what I do and why.
We might prepare a great liturgy or a comprehensive catechetical plan. We may be able to cite correct doctrine or liturgical rubrics. But if we can't bring these to life in the depths of real human joy, hope, grief, and suffering, then it's not theology.
Knowing the liturgy and our faith are important. But if they aren't connected and lived in the real and messy lives of people, if they don't speak to the real events of our world today, they remain lifeless artifacts. However, if we focus only on the human need and situation and never draw a clear, thoughtful line to God's promise in Christ and the beauty of our Christian tradition, then we are doing good and necessary work. But we won't be doing theology.
All of us who profess faith in God, in some way, are theologians because we are called to stand on the boundary. To know your faith and to live it in liturgy and in life is to commit to an intimate relationship with God and with all God's people. To stand at the boundary of liturgy and life is neither safe nor easy. It will require you to change and grow, to recognize God's presence in people and situations where God isn't expected and to see the world's holiness in ways you might not believe possible. But if you have the courage to step outside of the safe answers and to speak boldly of what you see at this boundary between the extraordinary mystery of God and the ordinary wonder of your daily lives, you will stand in awe at the beauty of both.
What is Liturgy.life
Liturgy.life is where I invite you to stand on the boundary with me where liturgy and life meet, to see how God is working in our world right now. Here we will strive to do two things:
to see our world the way God sees us and
to help our world see God the way God wants to be seen by us.
Because the liturgy is the premier place where the sufferings and joys of human experience come face to face with the mercy of God and are transformed into visible signs of God's promise for the world, that's where we'll focus.
Here, you'll find resources to help you make your liturgy more life-giving for the people in your assembly and ways to help your assembly bring that life-giving mercy of Christ to the world.
What we do together in the liturgy matters because our baptism matters. Our baptism changes our relationship to the world and to Christ. Mark Searle, liturgist and theologian, said it best. By our baptism, we have been given
a relationship of representation, in which the Church is to represent Christ and to be the means whereby his redeeming work continues to unfold in history…It can best be summed up as the double task of representing Christ to the world and the world to God. This does not make the Church a go-between, any more than Christ is a go-between between people and God. Rather, like Christ, the Church is to be the place where the timeless intersects with time, heaven and earth meet, and God and humanity embrace. (Mark Searle, Called to Participate: Theological, Ritual, and Social Perspectives, eds. Barbara Searle and Anne Y. Koester, Liturgical Press, p 30-31)
Let's keep in touch
Be sure to add yourself to our mailing list. I'll send you regular tips, solutions, and training materials to help you make your parish liturgy the best it can possibly be.
About Diana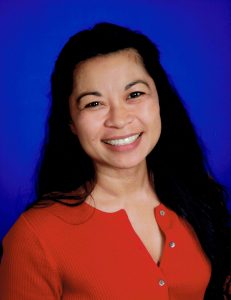 Diana Macalintal is an author and speaker on Catholic liturgy, music, the catechumenate, prayer, and intercultural ministry. She holds a Master of Arts in Theology from Saint John's University School of Theology*Seminary in Collegeville, Minnesota, and has served as a liturgist, music, and catechumenate director in campus, parish, and diocesan ministries for 30 years. Most recently she concluded 15 years of service as the Director of Worship for the Roman Catholic Diocese of San Jose in California. She also serves on the board of advisors for Liturgical Press and has previously served as an editorial advisor for GIA Publications.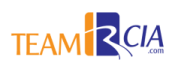 Diana and her husband, Nick Wagner, are the cofounders of TeamRCIA.com, a free online resource center for Catholic parishes and dioceses that want to form Christians for life. Through TeamRCIA, Diana and Nick provide online and in-person training to almost 20,000 RCIA ministers and volunteers worldwide.
You can find Diana's numerous articles on liturgy, music, and the catechumenate in the following magazines and websites:
Catechumenate: A Journal of Christian Initiation
Ministry & Liturgy
Today's Parish Minister
Among her publications are:
The Musician's Book of the Mass (coauthor with John Hajda, Resource Publications, 1999)
The Catholic Connections Handbook for Middle Schoolers (contributing author, Saint Mary's Press, 2009)
The Eucharist Catechist's Guide (Saint Mary's Press, 2009)
Together for Life: Celebrating and Living the Sacrament (contributing author, Ave Maria Press, 2012)
The Liturgy Documents, Volume Two: Second Edition (contributing author, Liturgy Training Publications, 2012)
The Work of Your Hands: Prayers for Ordinary and Extraordinary Moments of Grace (Liturgical Press, 2014)
Joined by the Church, Sealed by a Blessing: Couples and Communities Called to Conversion Together (coauthor with Nick Wagner, Liturgical Press, 2014)
Living Liturgy: Spirituality, Celebration, and Catechesis for Sundays and Solemnities Year B, 2018 (coauthor with Brian Schmisek and Jay Cormier, Liturgical Press, 2017)
Living Liturgy for Music Ministers: Year B (2018) (coauthor with Brian Schmisek and Jay Cormier, Liturgical Press, 2017)
Living Liturgy for Extraordinary Ministers of Holy Communion: Year B (2018) (coauthor with Brian Schmisek and Jay Cormier, Liturgical Press, 2017)
Your Parish Is the Curriculum: RCIA in the Midst of the Community (Liturgical Press, 2018)